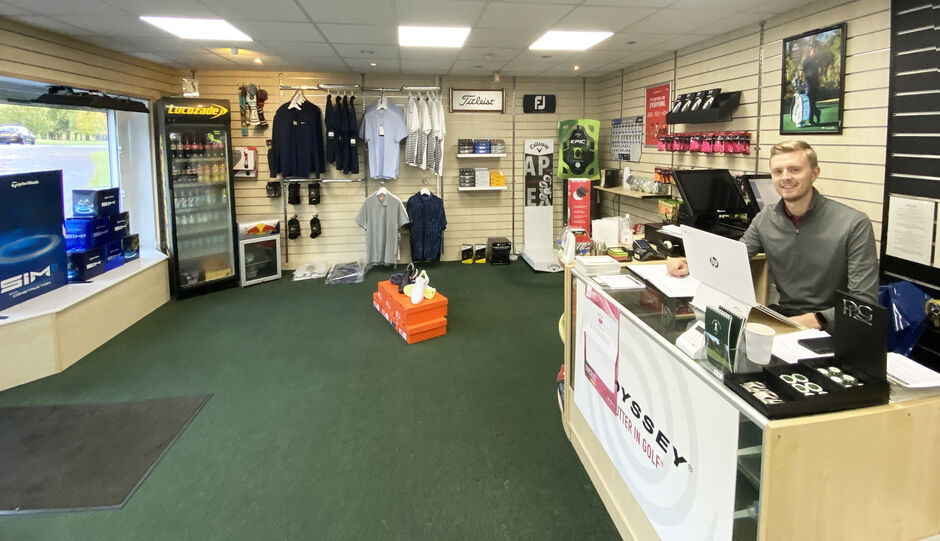 The Professional Shop
Head PGA Professional, Alex Lodge stocks popular clothing brands for men, ladies and juniors The Pro Shop also has golf carts, pull trolleys and electric trolleys for hire at preferential rates for you as a member.
Of course the Pro Shop also serves another important purpose – an information resource for you as a member. Considerable knowledge and specialist advice is readily available on all aspects of the game, from providing the latest in golfing equipment to offering expert golf tuition.
Practice makes perfect – and you will have use of numerous practice facilities on the course including practice nets, three chipping areas, one with bunker practice, a medium range practice area, a putting green and a covered driving range where you can improve your golf by hitting shots all day long, whatever the weather, all year round.
Your practice time should be pleasurable as well as useful, which is why, on the driving range, we will provide you with high quality balls dispensed with Digicards available to purchase from the Professional's Shop with discounted rates for extra baskets of balls.
To book tuition, custom club fittings, or to even grab some advice then please visit or call the team on 0118 942 7797 (Option 1).
You can also work on all aspects of your game from driver to putter and our superb short game facility adjacent to the 10th hole allows the practice of bunker play and pitch/chip shots from well manicured grass hitting areas.